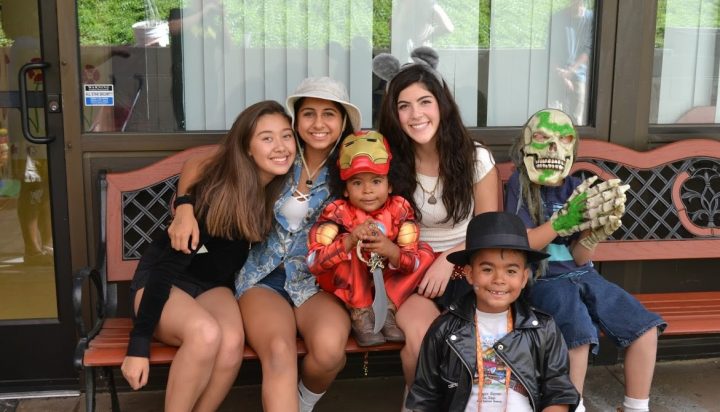 SAN DIEGO, CALIF. – Teen Giving Club, a non-profit organization founded by Canyon Crest Academy high school students, expands their global efforts in humanitarian services with a documented trip to Guatemala to volunteer at local orphanages.
The group's mission, in addition to making a difference in the lives of the orphaned children, is to empower other teenagers to get involved in their communities and develop a love for volunteerism.
They plan to do this through a filmed documentary recording the step-by-step process of how the students made their idea a reality and their time spent at the Guatemalan orphanages. Teen Giving Club hopes to distribute the documentary as a motivational video to high schools across the country.
The group of student volunteers will travel to Guatemala's Hogar Miguel Magone and Maria Auxiliadora orphanages and will offer their services by spending time with the children through teaching English and facilitating other activities such as classroom crafts, music and dance sessions, and friendly sporting games.
Professional independent filmmaker, Anjalika Sharma, has offered her time pro bono and will join the group's trip to document their incredible journey. To help raise funds to cover for Sharma's transportation and travel expenses, please contact Chloe Gubbay directly at 858-242-8187 or donate to the group's GoFundMe page at https://www.gofundme.com/c2-volunteer-trip-to-guatemala. Donations over $250 are tax deductible through Teen Giving Club's partner organization, The Work, Play Love Foundation.
About Teen Giving Club:
Teen Giving Club is a group of high school students from Canyon Crest Academy who are passionate about giving back and empowering other teenagers to do the same. For two years, the group volunteers several times a month with various types of nonprofit organizations in San Diego to better the lives of disadvantaged youth. Activities include becoming peer pals to children with autism, teaching surf lessons to foster students, hosting craft parties at homeless facilities, and distributing clothes to teens in need.